Source: Portada-Online
What: Last week, Accenture Interactive launched a programmatic services unit that will handle media planning, buying, and management. We talked to agency executives in the U.S. and Latin America to find out their perspective. Interviewees: Juan Pablo Jurado, Bruno Lambertini, Alberto Pardo, Ana Ramos, John Santiago, and Vilma Vale-Brennan.
Why it matters: Some industry players have argued that Accenture's move into programmatic buying represents a conflict of interest because Accenture carries out media audits of agencies.
Accenture Interactive, the digital area of the consultancy giant, has jumped into the agency territory with its new programmatic services offering. The Accenture Intractive Programmatic Services unit will include media planning, buying and management. According to Accenture Interactive, the aim is to help clients 'take controland ownership of their data and technology, providing them with greater transparency and enabling them to achieve greater business outcomes and regain trust'.
According to Adweek's interview with Scott Tieman, the global lead for the new Accenture Interactive unit, clients are looking to "in-house" their programmatic because they're looking to take back control of their media capabilities. This means instead of managing an agency, the company is now deep in the world of media planning, activation, measurement, and optimization, territories it hadn't worked in before.
For some agencies, this move is "a clear conflict of interest" because Accenture's Media Management arm carries out media audits of agencies and runs pitches. Stephen Allan, global chief executive of MediaCom, called Accenture's dual roles "troubling", according to Campaign Live.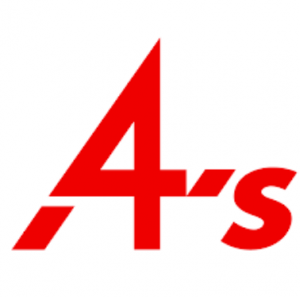 Even though Accenture has insisted that it can avoid any conflict of interest and that it "would not provide auditing and programmatic services to the same client", the American Association of Advertising Agencies has said it will invite all agencies to take some time to reconsider participating in any review Accenture is conducting, and to really think if they will allow Accenture to audit their media. We talked to members of Portada's Council of the Americasand Agency Star Committee, as well as other guest interviewees to find out more about their perspective. As Ana Ramos, Publicis Media's Marketing Director in Mexico points out, "big consultancy firms are moving into the media agency space is a sign of the strategic importance that advertising plays in business," and it's crucial that we know where we're standing as the industry moves.
At the Face of Change, the Winner Is the One that Moves Faster
The business of advertising is changing at an unprecedented pace. As Bruno Lambertini, founder and CEO of Circus Marketing told Portada in a previous interview, we don't even know where technology is taking us. According to him, the only way to successfully respond to these changes is to adapt: "the faster the structure and the more adapting speed you have, the better chance you'll have to generate value in this new industry."
"They think they can get involved, but it's complicated to start moving in the programmatic business; I don't think they'll be satisfied at all."
For Vilma Vale-Brennan, General Manager of Vale Network, organizations will have to face the future with creativity. As she points out, "the entrance of Accenture and other consultancy firms like PwC, IBM and Deloitte bring a new dynamic to the always evolving advertising world." Brennan says she can imagine their data and capabilities providing value to clients, "but lets not forget that advertising is not only data and placing media efficiently. With the advent of ad blocking, skipping, and the decline of TV ratings, advertisers need to go beyond TV ads and paid social to reach consumers."
However, some agencies believe Accenture might not be ready for this new move.  Juan Pablo Jurado, CEO of Wunderman, Latam, believes that Accenture might be biting more than it can chew: "Accenture doesn't have clear what it's getting into," he says, "the communication business is changing and it's starting to mix with consulting, so that's why they think they can get involved, but it's complicated to start moving in the programmatic business; I don't think they'll be satisfied at all.
When the Future Arrives, It's Best to Bid it Welcome
"The same applies to programmatic: it's one of the most transformative digital disciplines," comments Publicis' Ana Ramos. "A good approach to programmatic not only generates good communication results for advertisers, but it's an unparalleled source of insights to optimize other media or even creative messaging and product."
"Networks could not move as quickly as technology and data demanded it, losing their strategic role and leaving room for new players like consultancies, independent agencies, and media themselves."
"In this new era of communication, there's a complete reshaping of the value chain structure taking place," asserts Bruno Lambertini. "Networks could not move as quickly as technology and data demanded it, losing their strategic role and leaving room for new players like consultancies, independent agencies, and media themselves."
"Programmatic is the first step towards machine learning and artificial intelligence; in this sense, Accenture's making a great move which can pave the path to the world of future media centres," adds Lambertini.
Accenture Shouldn't Overlook Challenges Ahead; Neither Should Industries
One of the first challenges that agencies will face is the direct competition with consultancies and in-house teams. "Here there is an important transformation of the traditional media business," comments Alberto Pardo, Founder & CEO of Adsmovil. "Where previously it was focused only on the agencies and now the agencies, in a certain way, are competing with the consultant's companies and also with the in-house teams."
Another challenge is the need for sensitivity and experience in the business, as well as the ability for agencies to adapt. "Advertising still has an art to itand the creation of the right experience and messaging to the right audience is an expertise mastered by advertising agencies," says Vilma Vale-Brennan. "The issue at hand is how fast agencies can implement their data and analytics models versus consultancies acquiring creative shopsand integrating them into their ways of working."
For Bruno Lambertini, Accenture still lacks the sensitivity of knowing how to build a brand from scratch: "Accenture is getting into the agency business, but agencies are getting into Accenture's business. In this sense, the one who adopts the other's capabilities first will be the winner."
"The 4A's have a right to be concerned, Accenture should consider a firewall for clients who they are contractually doing auditing services for."
The main concern for agencies is that Accenture could now use sensitive information for purposes that could pose a conflict of interest, as the 4A's have affirmed. "It's concerning when a company that has had, for years, access to sensitive advertising agency information in their role as advisor to brands, evolves to include themselves in the role of competitor and begin to offer those very same services," points out John Santiago, CEO of M8.
"Since Accenture's clients are asking them to assist with their programmatic media spend while providing an existing range of digital marketing services, I think it's a natural progression for their business," adds Alberto Pardo. "I do believe however that the 4A's have a right to be concerned and Accenture should consider a firewall for clients who they are contractually doing auditing services for."
So, What Should We Expect?
As our experts say, this move could be a good thing; as the industry evolves, new players could carve a path to a future that teaches us how to reach objectives in different ways, as Vilma Vale-Brennan says, "At the end, advertisers will end up with a better solution to reach consumers and drive stagnant sales for most categories." It has to do with a way of looking at things, Accenture could help agencies rethink priorities and reevaluate their own organization. "Accenture is welcome in Latam; it can help us add to the solutions agencies have in order to give more value to our clients," adds Bruno Lambertini.
As it happened with many executives, Alberto Pardo isn't surprised by Accenture's move. "Accenture has a different relationship with customers than an agency does. Historically, they have done more focused on business strategy and in many cases have relationships with several people inside on the companies," Alberto Pardo. "On the advertising side, they started doing consulting work for clients and the next step was naturally to get into the interesting world of the advertising and media business." This means other consulting agencies could take a similar step.
"Is it unfair for them to have had the proverbial 'look under the hood' of many agencies? Yes. Will it push agencies, who have the talent and creativity under their roofs to deliver more value to brands? Also, Yes."
"The competition is healthy and welcomed. Is it unfair for them to have had the proverbial 'look under the hood' of many agencies? Yes. Will it push agencies, who have the talent and creativity under their roofs to deliver more value to brands? Also, Yes," declares John Santiago. "Finally, we are starting to see more and more bespoke agency solutions, as well as the re-aligning of creativity and media distribution, and I think that will help, but the agency business needs to never stop looking for ways to add more value to the brands they serve.  I think there are bigger threats to the traditional agency business model than consultancies like Accenture."
Source: Portada-Online