Source: eMarketer.com
Mobile's share of total media ad outlays will reach 13.9% this year
As economies in the region begin to recover—coupled with presidential elections and the World Cup—total media ad spending will grow 8.7% this year to $38.04 billion.
Similar to other emerging markets, continued investments in digital infrastructure, improved mobile internet access, less expensive data plans and rapid smartphone adoption are key drivers for continued mobile ad growth, said Matteo Ceurvels, author of eMarketer's latest report, «Latin America Ad Spending Summary 2018: Mobile to Capture Over Half of the Digital Market.»
This year, for the first time, mobile will make up more than half (52.9%) of digital ad spending in the region, totaling $5.29 billion.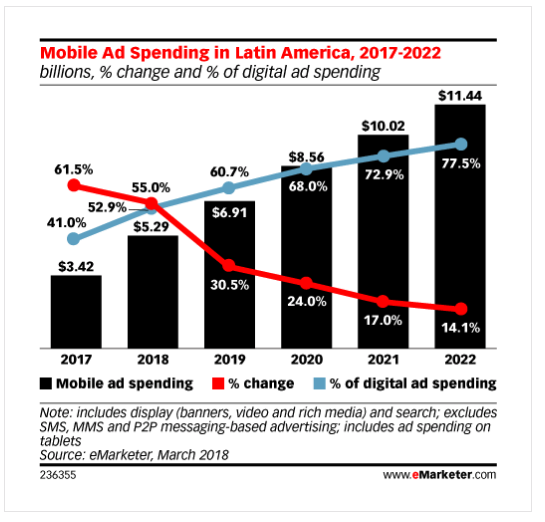 Mobile's share of digital ad investment will surpass the 50% mark in every country in Latin America by 2020 (except in Mexico, where it reached 53.9% in 2016).
Following this trajectory, advertisers will begin to adopt a more "mobile-first" mindset as mobile approaches—and in some cases well surpasses—the 75% mark in each country by 2022.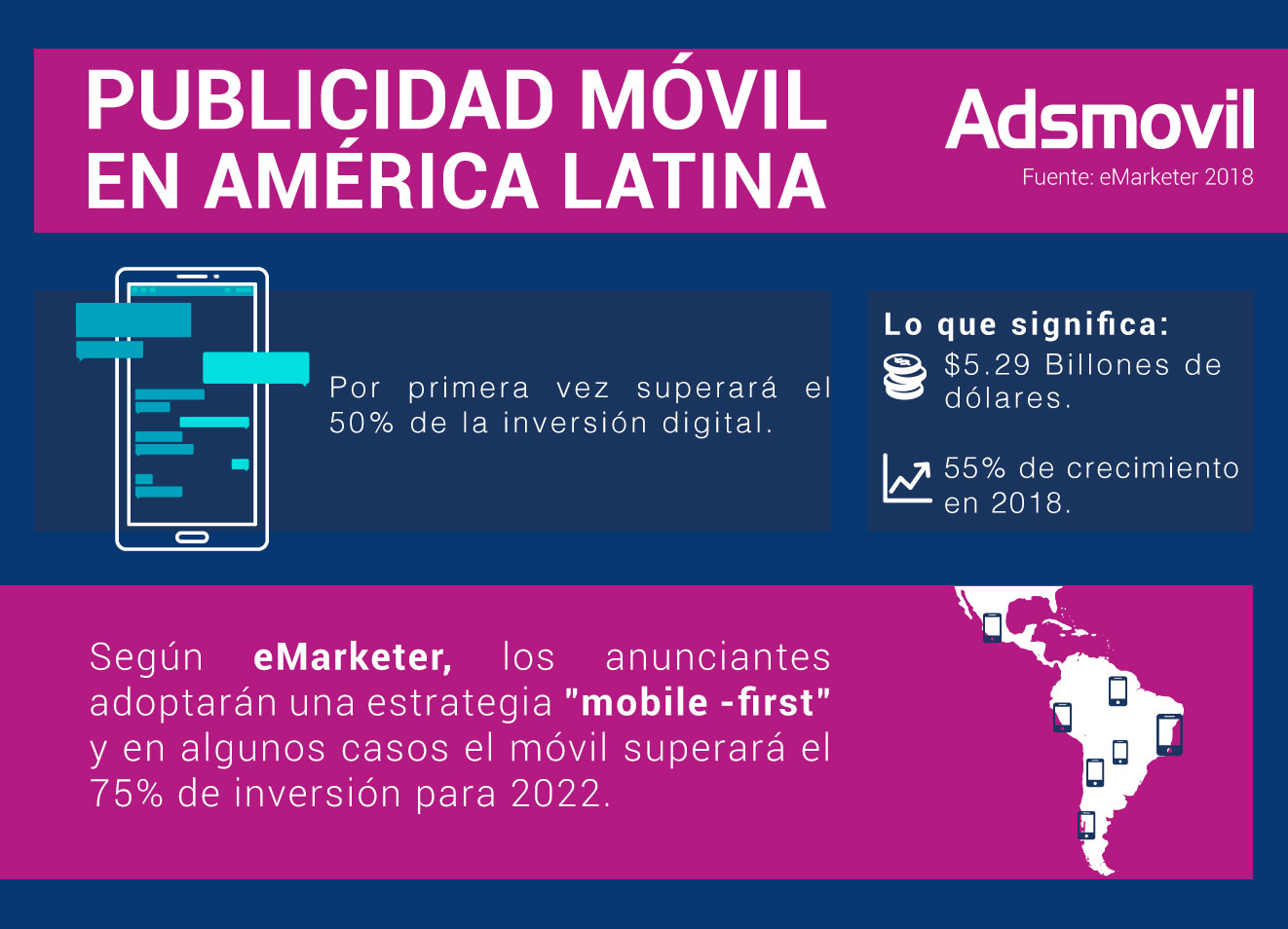 Source: eMarketer.com